May 30, 2018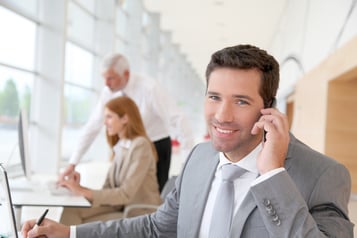 The mobility "blind spot" is hampering companies from maximizing the impact and value of modern mobility for their operations.
That's a primary point made by Tango Network's Andrew Bale in a new podcast interview with Telecom Reseller.
"Mobility has a huge blind spot for every CIO," Andrew said in the interview, conducted by Telecom Reseller publisher Douglas Green.
"The IT department can see and control pretty well every aspect of an IT service," Andrew explained. "They have control over the way their wireline calls are routed. They have control over the way their data services are managed and secured.
"But with mobility, the mobile carrier looks like a black box to every enterprise."
The issue, Andrew said, is that even the largest enterprise has mobile services that really differ little from those designed for and marketed to consumers. But enterprises have requirements to support their mobile workforces that are very different from the features that matter to consumer.
For example, enterprises in many industries and sectors need the ability to monitor, record and archive communications, either to achieve compliance with a regulatory requirement or to comply with the company's own quality assurance processes.
Putting the enterprise in control of mobility is precisely what Tango Networks has accomplished with its solutions over the past decade, Andrew told Telecom Reseller.
You can listen to the Telecom Reseller podcast in its entirety here.