February 28, 2017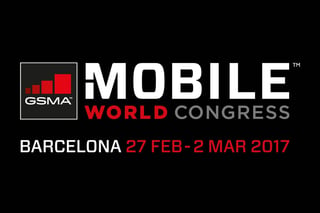 It's buzzing in Barcelona! We are excited to share with Mobile World Congress visitors the latest version of our Kinetic Communications Platform and our newly announced partnership with JT.

The Kinetic Platform is the industry's first software-defined communications solution, enabling enterprises to adopt true mobility that maximizes the efficiency and value of corporate communications.

We're especially pleased to be unveiling our new partnership with JT at this year's MWC along with spotlighting JT's Mobile Bridge offering. JT is a full-service Tier-1 global consumer and business enterprise provider with a 122-year heritage. To find out more about JT visit http://www.jtglobal.com/business.

The JT Mobile Bridge offering provides an opportunity for mobile network operators to increase their value-added revenue streams by mobile-enabling their customers' fixed extensions on any existing on-premises PBX.

These capabilities are increasingly critical for enterprises. Studies show that 50% of the employees at Global Fortune 1000 companies spend more than half their time away from their desks, according to Global Workplace Analytics.

Check out a new video providing details about the benefits of the JT Mobile Bridge offering: https://www.youtube.com/watch?v=95l4_Y6Rw8g

Book a meeting with us at MWC, or stop by our Pod #7UP.66 at MWC to learn more and see the Kinetic Platform in action.