March 10, 2017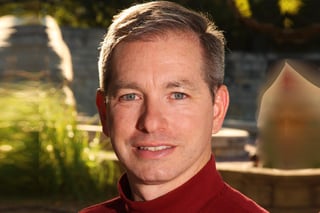 Tango Networks' CTO & Co-founder Andrew Silver has been named to the list of 30 Most Innovative Business Leaders by Insights Success Magazine.
You can check out the full issue here, which features an article by Andrew along with commentary from other leading business people in digital technology, software, business process management and a host of other innovative domains.
Andrew's article focuses on the insight and inspiration that led him and Douglas Bartek to co-found Tango Networks. Specifically, Andrew recognized the inconsistency in how corporate communications are typically implemented and managed across fixed and mobile networks.
With traditional landline phones, the enterprise would buy or lease the communications systems and most often manage them directly. But with mobile devices, the control over the communications and devices was usually outsourced to a service provider.
"It doesn't have to be this way," Andrew writes in the article, saying that recognizing this inconsistency is what eventually led to the founding of Tango Networks.
Andrew goes on to explain that mobile devices should be managed no differently from traditional voice communications or data communications. The enterprise itself acts essentially as a service provider with those types of communications, managing the services and enforcing corporate policies.
Our Kinetic Communications Platform was built from the ground up to provide this same level of control and policy compliance for mobile communications, Andrew explains.
"The breakthrough is an innovation in how communications signaling and routing are managed," he writes. "Our Kinetic platform creates a communications control system that is shared between your company and your mobile service provider, enabling the enterprise to be the service provider for their employees."
Check out the complete article here: http://www.insightssuccess.com/managing-corporate-communications-on-mobile-devices/