January 3, 2020
Native mobile services tap the performance and communications quality of the native mobile network and mobile phones. Harnessing the power of native mobility is why Communications Service Providers are turning up new business-class mobile services with our Mobile-X service.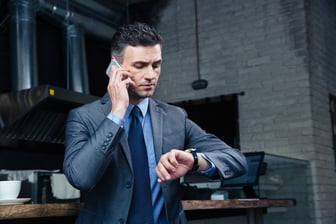 Mobile-X enables a CSP to use its Cisco BroadSoft platform to offer business mobile communications without needing over-the-top (OTT) UC apps on the mobile phone.
Native mobile communications have a number of major advantages over OTT apps:
Communications performance and quality are based on the capabilities of the actual mobile network, not inconsistent data connectivity that is used by an OTT app.
Users can operate their phones with the native dialer and user interface. They do not need to activate a special app every time they want to place a business call or send a text message from a business number,
When native device interface capabilities are integrated with the calling platform, users can operate business telephony features like call forwarding and hold, for a polished and professional business communications experience.
Our CSP partners are tapping important new business opportunities with Mobile-X:
Adding mobility to service portfolio in a completely turnkey way with out-of-the-board integration with BroadSoft and other communications platforms
Complementing business landline offerings with seamless mobility, to become a one-stop-shop for business communications
Fill out the form to learn more about offering Mobile-X to extend your BroadSoft-based services to mobile and create incredibly sticky services your business customers want today.