March 11, 2020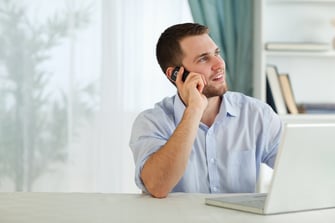 Companies around the world are responding to public health concerns over the COVID-19 Coronavirus by assigning employees to work from home.
Epidemiologists say working from home can help contain the spread of the virus. Google, Apple, Twitter and many other companies have followed suit and asked employees who can do do their jobs at home.
Now these remote workers and teleworkers can enjoy business-class communications using their business numbers, exactly as if they were in the office. Teleworking, remote working, virtual workplaces and work-from-home programs are increasingly critical to the operations of many businesses.
Our Mobile-X service enables a company to turn every employees' mobile phone into a fully featured extension of the business communications system.

If you sell solutions to business communications customers, you can now extend your offerings seamlessly to mobile with our turnkey service.

Mobile-X is a turnkey service that is simple to integrate with your communications services and products that you sell to business customers. It mobile-enables the communications platform, turning each mobile phone into an end-point.
It is just like your customers are carrying a landline desk phone in their mobile phones.
Mobile-X enables your business customers to:
Extend the company PBX or Unified Communications platform out to each employees' mobile device.

Activate business communications features on mobile phones, such as holding, call forwarding, hunt groups and short code dialing.

Enjoy native network and native device quality - users have business-quality communications and use their phones' native interfaces. No need for Over-The-Top Applications with low adoption rates.

Enforce compliance and quality requirements like monitoring and recording of business calls and messaging on mobile phones.

Set up business continuity, disaster recovery and remote working programs that are simple and effective.

Shoot us an email at sales@tango-networks.com or fill out the form below to learn more about Mobile-X: