December 6, 2019

Our CSP partners offering business communications services with Cisco's BroadSoft platform are turning up powerful new business mobile services.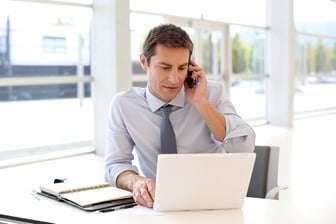 If you are a service provider delivering communications services to businesses, our new Mobile-X service enables you to extend your BroadSoft platform to mobile devices with unique native device and native network functionality.
The GSMA estimates that more than 7 billion smartphones and other mobile phones are in use today. These devices are increasingly the most important communications tool used by businesses, boosting productivity and the efficiency of communications.
With Mobile-X, your business customers will enjoy a flexible, intuitive user experience, with high quality communications and business features operated using their mobile phones' native interfaces.
Our Mobile-X service is a cloud-based solution that is pre-integrated with the BroadSoft communications platform, enabling you to mobile-enable your services for business customers. You can add mobility to your service portfolio in a completely turnkey way, turning your services into a one-stop-shop for all business communications.
Fill out the form to learn more about offering Mobile-X to extend your BroadSoft-based services to mobile and create incredibly sticky services your business customers want today.