August 22, 2017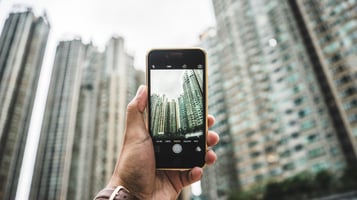 The field service organization is one of the key points of contact with your customers.
That's why so many companies invest heavily in training field service staff in customer relationship skills.
In fact, you could consider your field service organization to be effectively another sales team. That's one of the rules named by Rosemary Coates and Jim Reilly in their book 42 Rules for Superior Field Service: The Keys to Profitable Field Service and Customer Loyalty.
Not only is the field service staff a link to your customers, they often are engaged during the most sensitive points of customer contact.
Installations, on-site repairs, troubleshooting and a range of similar tasks performed by the field service staff are essential to a positive customer experience.
So why are field service voice communications so often left out of the equation when we are looking to improve the customer experience?
Handheld mobile devices are the primary communications tool for 49% of field service technicians, according to Field Service Technologies magazine. These employees are the very definition of a mobile workforce.
But the workforce optimization (WFO) and customer experience management tools used with your contact center agents and other staff generally do not extend to these mobile phones used by the field staff.
It's time to bring your service quality programs for managing the customer experience full circle, to include your field staff's mobile devices in your communications quality assurance programs.
The Kinetic Communications Platform from Tango Networks extends your existing WFO, customer experience management and similar tools to the mobile phones carried by your field service staff.
Benefits for field service mobile communications include:
Recording and archiving of calls that your field service team makes, for quality monitoring, to gain insights into customer issues, and to identify training opportunities.
Identity management, to ensure that business calls are identified as coming from the company. At the same time, personal calls remain private and separate from the business calls.
Compliance and security, including recording and archiving of calls that may require documentation for regulatory purposes. The platform enables recording by your existing systems to ensure mobile communications are compliant and follow company policy.
Click here to learn more about our Customer Engagement Mobility solutions and how they can enhance control over your field service team's communications.