July 13, 2017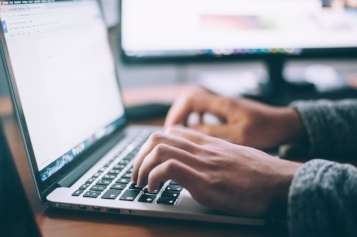 The 20-year history of Customer Relationship Management (CRM) is littered with tales of failed implementations.
As CRM Search magazine reports, 30% to 50% of CRM implementations fail according to industry analysts.
The causes of failure are many and varied. But a common thread cited in many reports of failed implementations is poor adoption rates by sales teams.
For CRM to work, the data in it must be current and complete.
That's because CRM reporting and management tools depend on that data for forecasting, identifying deals at risk, and channeling sales resources where they are needed.
But that data quality is dependent on the sales team continuously updating the system. Surveys show that CRM data entry and reporting can consume 20% of a sales person's time.
That's a huge chunk of selling time and sales capacity going into administrative overhead.
Are the benefits from CRM worth that cost? Certainly the companies that have been successful with CRM will argue that forecasting accuracy and greater sales closure success rates make the cost more than worth it.
But what if you could have both increased sales visibility and efficiency with less administrative overhead at the same time?
Automatic sales call logging
You can cut the cost of good CRM data with the Kinetic Communications Platform from Tango Networks.
Our solution integrates your sales team's mobile devices into your communications systems and your CRM system. In the age of the mobile workforce, the mobile device is often the sales team's first choice of communications tool.
This means that your sales people's customer calls on these devices are automatically captured and logged in the CRM system.
Using the system is intuitive and simple, with no learning curve or time-wasting data entry. It even works with personal devices your sales team might use if you permit Bring Your Own Device (BYOD).
Your sales person simply calls a customer. The Kinetic platform automatically recognizes that the call is to a customer based on the number dialed and it captures the details of the call.
When the call is completed the system offers the sales person a simple clickable option to attach the call details to the customer record in the CRM system. The sales person can even dictate notes on the call and next steps, which are automatically transcribed into the CRM record.
Click here to see a demo of our integration with Salesforce.
Without this powerful automation, your sales person would be required to create the correct task records and details in the CRM system.
If they are on the go, they would have to do so once they are off the road, perhaps hours later, when details might be forgotten. If they made a lot of sales calls that day, then there will be many records to create and update, eating up a huge amount of time.
Or, with the Kinetic platform, call recordkeeping could be simple, automated and instantaneous.
Let your sales people get on with selling. Contact us today for a personalized demonstration of how our Kinetic platform will cut the administrative overhead of your sales team.