January 10, 2017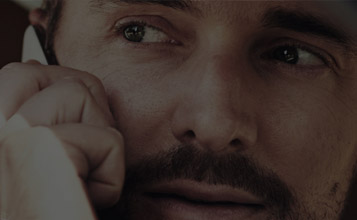 To be competitive in today's business world, mobility is a must.
Employees on the go need to be always reachable, so deals get done, transactions go through, and your company can respond to new opportunities at lightning speed.
Agile companies run on mobile communications.
But a range of regulations and industry requirements mandate the recording and archiving of certain communications. Dodd-Frank and a range of other regulations will may affect what and how you archive your communications.
So today's mobility-driven businesses can make headaches if your company is concerned about compliance.
That's because mobile communications are often out of your company's control. Your landline voice calls and Internet communications are controlled directly by your IT staff, which can set policies and audit the compliance.
But your staff's mobile calls are managed entirely by the wireless carrier. That makes recording communications and ensuring corporate compliance a challenge.
That's exactly the problem the Kinetic Communications Platform from Tango Networks solves. It's used by hundreds of thousands of professionals in companies around the world.
The Kinetic platform takes any mobile phone and turns it into a full featured deskphone, seamlessly integrated with your corporate communications.
The mobile device now acts exactly like an extension of the corporate communications system. This includes simple, centralized recording of both voice and text communications using your existing recording solutions, such as Verint and Redbox Recorders.
The platform's powerful dual persona management ensures compliance of business communications while leaving personal communications alone.
Now your workforce can be both agile and compliant.
Learn more about our solutions for compliant communications.
Download the latest Trend Advisor on Mobility for the Modern Enterprise.