May 16, 2017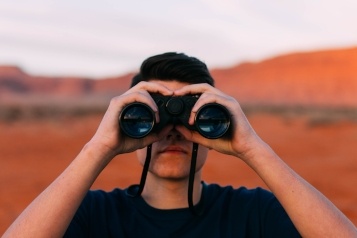 The mobile workforce is growing every day.
Your remote teleworkers, field service technicians, sales people, fleet drivers, and executives on-the-go all contribute to a way of working that looks less and less like the old office-bound modes of last century.
Supporting this modern workforce poses a range of IT challenges. Among them is how you maintain visibility into the communications of employees on their mobile devices.
There are three critical reasons why getting that visibility s
hould be a top priority.
Customer experience: Members of your mobile workforce are in the critical path of ensuring a high-quality customer experience. Yet how mobile service technicians interact with your customers on their cell phones is often out of scope of the workforce optimization and quality assurance programs.
Compliance: Legal and regulatory rules require certain types of communications to be secure, private or archived. If a physician communicates with a patient on a personal mobile phone, how do you ensure compliance?
Corporate identity: When one of your employees calls a client on a personal cell phone, how does that look to the client? You wouldn't want the employee to use his personal Gmail account to communicate with the client. Why would using a personal cell phone be any different?
Mobility Visibility
The Kinetic Communications Platform from Tango Networks puts employee communications back into your control.
The Kinetic Platform enables any mobile device – including a personal device like in a Bring Your Own Device (BYOD) program – into the equivalent of a landline desk phone.
The platform directly addresses three important reasons you need visibility into communications on mobile devices.
Customer experience: communications on mobile devices are now in scope for your customer experience management and workforce optimization (WFO) tools. This is because the Kinetic Platform automatically routes the business calls of your employees through your corporate communications systems.
Compliance: The Kinetic Platform enables you to use your existing recording and security tools to enforce policies on mobile calls, exactly as if they were landline desk phones.
Corporate identity: Business calls from mobile phones will automatically carry your business identity, thanks to the Kinetic Platform. At the same time, the platform ensures that personal calls remain private and are not routed through corporate systems.
Check out these demonstration videos to see the Kinetic Platform in action.